Ammavasya
The holy city of Thiruvallur, one among the important 108 Vaishnava Divya Desas, is well known for its significance on Amavasya or New Moon Day. Sri Vaidya Veeraraghava Swami's greatness as a heeler God is well known based on the sthala puranam. It is said the Lord made a solemn promise to Sri Salihotra Maharishi that those having darshan on Lord Veeraraghava on Amavasya day will get relief from all their problems and illness. It is believed that people get relief from their illness or other personal problems if they pray here on Amavasya day. Having darshan and offering kanikkai on 3 or 6 consecutive Amavasya days is believed to be even more desirable. Hence thousands of people come to this temple on that day. Long hours of darshan is arranged by the temple authorities to facilitate the devotees.
Timings
| | |
| --- | --- |
| Morning | 05:00 am to 01:00 pm |
| Uchikala (Noon) Pooja* | 01:00 pm to 01:30 pm |
| Afternoon Darshan | 01:30 pm to 08:30 pm |
Till Sept 2018
| | |
| --- | --- |
| May 17 | Sunday (Vaikasi 03) |
| June 16 | Tuesday (Ani 01) |
| July 15 | Wednesday (Ani 30) |
| August 14 | Friday (Adi 29) |
| September 12 | Saturday (Avani 26) |
Timings are only indicative and are subject to change according to the Thithi timings each new moon day.
* - No darshan during these hours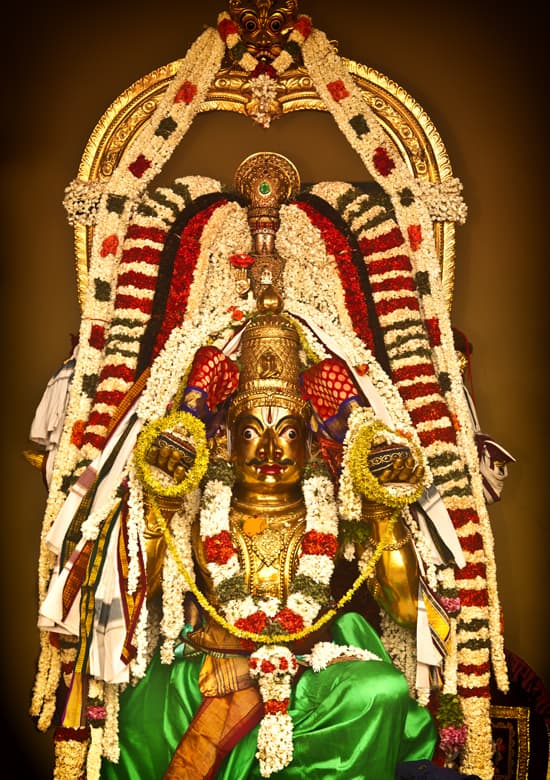 Pancha Parva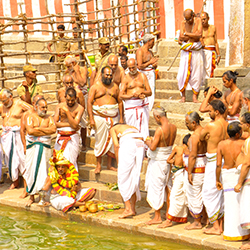 Sriman Narayanan the Sarveswaran is the Archa Moorthy at Thiruvallur and is known as "Evvul Kidanthan" and "Sri Kanakavalli Sametha Sri Veeraraghava Swami", showing His divine grace on all the devotees. Being one of the 108 Vaishnava Divyadesas and a famous Prarthana Deity belonging to the Hereditary Trusteeship of Sri Ahobila Math, festivals according to Sri Pancharathra Agama are conducted regularly every year.
Samprokshanam
The previous Samprokshanam of Sri Veeraraghavaswamy Devasthanam was held in the year 1998. As per the Agamic tradition, the next Samprokshanam has been due from 2010. Hence there was a need to do the renovation work on many fronts urgently. A number of works are in progress while some projects are in different stages of financial clearance. Total execution has been handed over to a team of experts and is monitored by the Honorary Agent under the guidance of His Holiness 46th Jeer of Sri Ahobila Math, the Hereditary Trustee of Sri Veeraraghavaswamy Devasthanam. Donations are solicited from Devotees and Philanthropists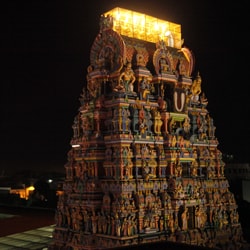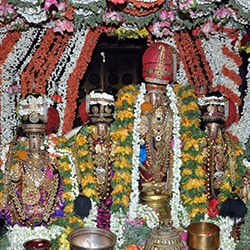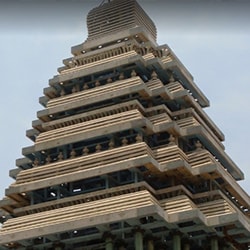 PROJECTS
| Project | Estimated cost |
| --- | --- |
| Main Temple Renovation | Rs. 150 lakhs |
| Temple Tank | Rs. 171 lakhs |
| Thiruvadi Koil | Rs. 15 lakhs |
| Main Temple Renovation | Rs. 42 lakhs |
| Temple Car Shed | Rs. 16 lakhs |
| Theradi & Auditorium | Rs. 44 lakhs |